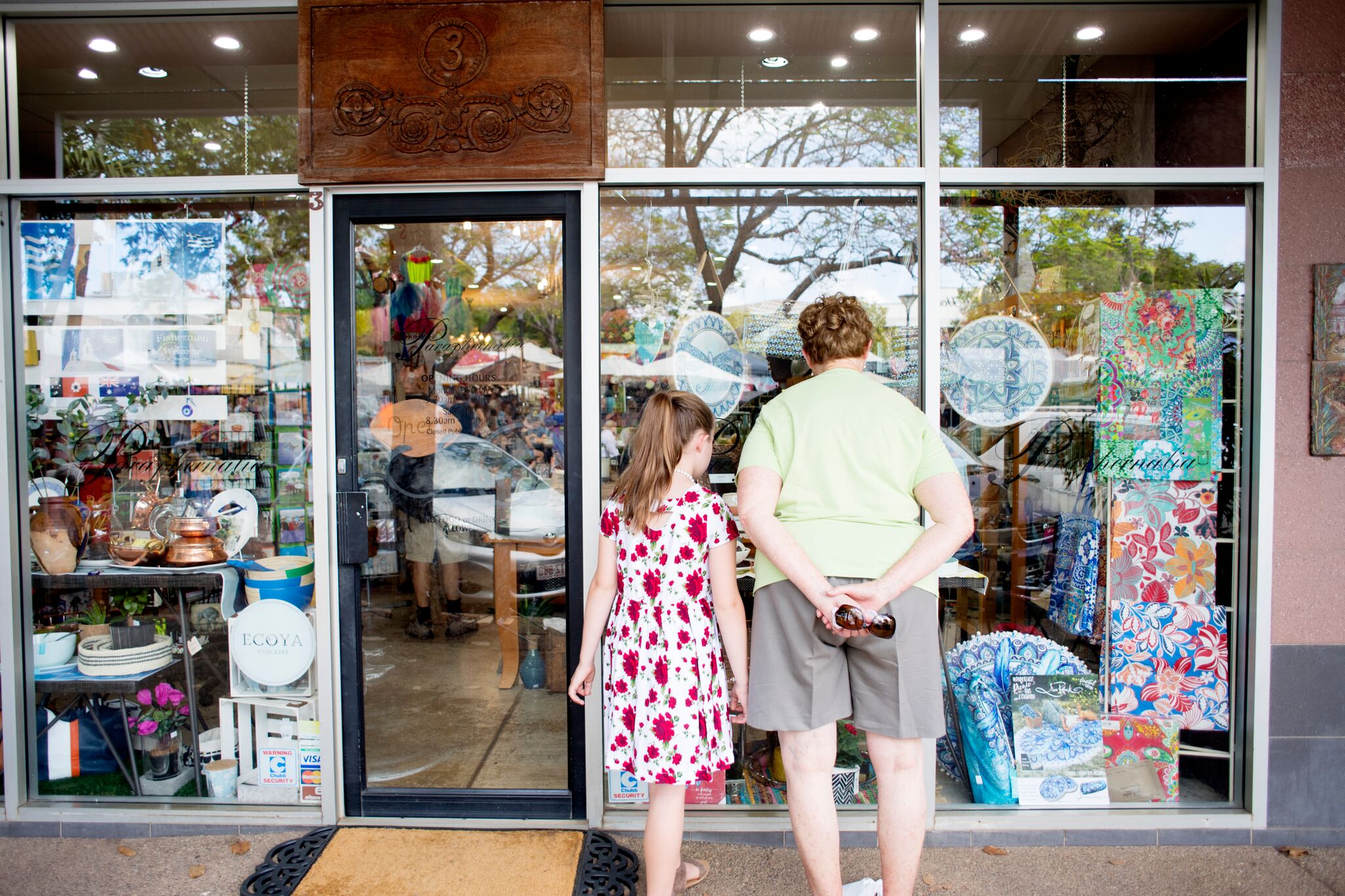 Parap Village is the neighbourhood centre of Parap, a beautiful suburb just out from the CBD, offering residence and visitors around 50 businesses, including Doctors surgery, post office, newsagency, physiotherapist, hairdressers, pharmacy and fresh produce from the shops, butchers and bakery.
Parap has three art galleries and many locally owned homeware/art shops and supplies which allows visitors to walk around and discover the local artists, retail, fashion and points of interests in the Parap Village and surrounds.
Parap Village offers a culinary journey with restaurants and cafes offering a fusion of cuisine all through the week and Parap Village market that operates every Saturday from 8am to 2pm. It is one of Darwin's oldest markets, and is a weekend destination to shop, socialise and eat.
ART GALLERIES
Parap is culturally significant, with four distinct Art Galleries representing contemporary arts and traditional artefacts of Aboriginal, Tiwi Island and Australian craft.  From wall hangings and paintings to woven bags, fabrics and toys, these treasures incorporate tens of thousands of years of cultural historical significance.
BOUTIQUE HOMEWARES, FASHION AND PAMPERING
Parap Village offers the best in distinct local made fashion design and hot interstate labels.  Experience a flair for the different with our fine jewellery shops that specialise in custom design. Be inspired by the many boutique home wares stores offering unique decor and curios for house and kitchen from around the globe. Or simply let the experienced team of beauty therapists and hair stylists indulge you with decadence.
ESSENTIAL SERVICES
Handy everyday facilities include a local Post Office, Pharmacy and Newsagency.  Parap also has its own Police Beat, servicing the needs of Parap, Stuart Park and Fannie Bay.
HEALTH AND HEALING SERVICES
Three dedicated rehabilitation centres offer Physical Therapy for sports and other injuries, Sleep Apnea Clinic and Chinese Massage.  Animals aren't forgotten either, we have a Veterinary Surgery.
PROFESSIONAL SERVICES AND TRAINING
Accountancy, consultancy,  insurance brokerage and conveyance experts can assist with all your residential and commercial needs. Technical skills training is offered onsite at Parap.